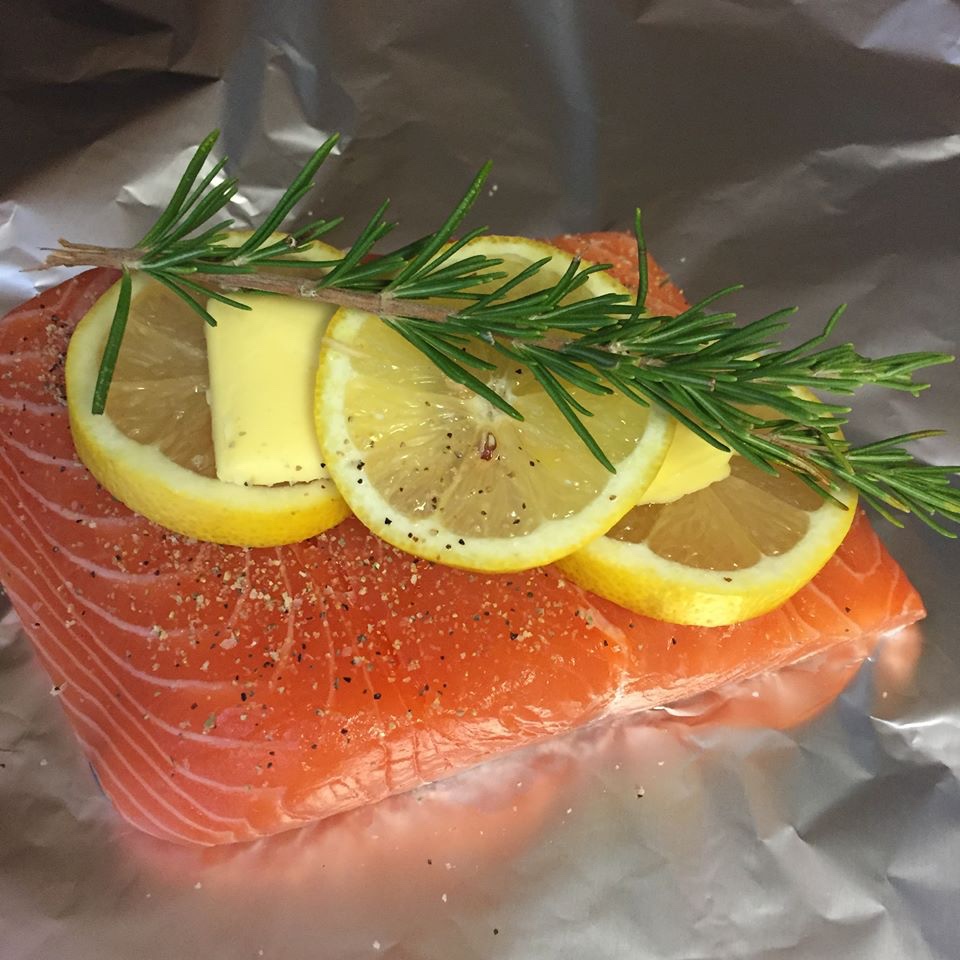 Tonight I decided to switch up the routine and cook some fresh Salmon in a foil packet in my Instant Pot. This recipe is super simple! I topped it with Lemon, Butter, Rosemary, and Salt and Pepper. I added asparagus to the foil packet and everything came out perfectly all at the same time! This recipe is great if you want to make a few portions at a time and serve them all together, or they can be refrigerated and packed in lunches. This Salmon can also be frozen for up to 4 months!
For Each Pouch, You Will Need:
Salmon, about 8 ounces
Lemon slices, about 5
Butter, about 1 tablespoon, divided
A Sprig of Rosemary
Minced Garlic, if desired
Salt and Pepper, to taste
Dill, if desired
Parchment Paper or Aluminium Foil
Asparagus, if desired
Directions:
Place one cup of water in the bottom of the pressure cooker and set the trivet in place.
Prepare your Parchment Paper or Foil pouches by layering a few slices of Lemon, Salmon, Salt, Pepper, Dill (if using), Garlic (if using), Butter, Lemon Slices, and then top with the Rosemary Sprig. Set the Asparagus evenly on the two longer sides of the salmon, or place it all to one side if you prefer.
Fold the pouch over so that the liquid will stay at the bottom of the pouch. Set in the pressure cooker, on top of the trivet. Set pressure cooker to Pressure Cook on High for 5 minutes, with a 7 minute Natural Pressure Release afterwards. Remove the pouches carefully, and after opening serve with a Lemon Wedge on the side.
Notes: Cooking multiple pouches at once will have the same cook time, unless they are in the same pouch, you may need to add 2-5 minutes depending on the thickness. There are lots of variations that can be done by switching ingredients. I also like adding Pecans and Dill, or cooking with strips of Onions and Bell Peppers instead of Asparagus. Let me know what your favorite variations are in the comments!