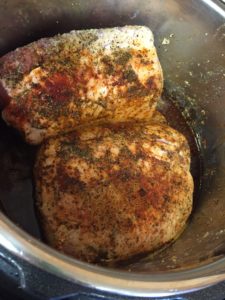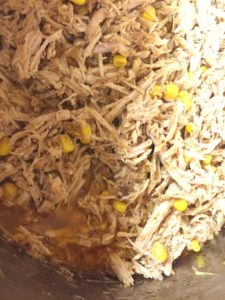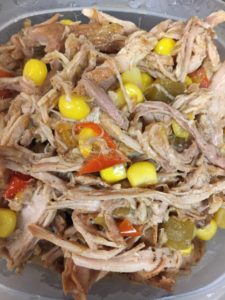 Carnitas are great for taco night, and at under $10 for a large Pork Roast at the grocery store, it's a very cost efficient way to feed a bunch. With the Instant Pot, something that would would normally cook all day long can be done in a little over an hour.
You will need:
a 4-5 lb Boneless Pork Loin Roast (or other roast)
1 onion
1 cup of water, broth, or Dr. Pepper
Seasonings OR a sauce pouch
There's also a variety of optional ingredients that I will talk more about below.
Seasonings:
I mostly use ground Cumin, Onion, Garlic, Lemon Pepper, Ginger, and Spanish Smoked Paprika, I also add a bit of ground Cloves, Cinnamon, and Cardamom.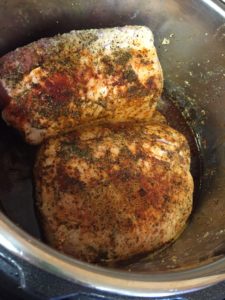 Instead of seasonings, you can use a sauce pouch such at this one called Carnitas Slow Cook sauce:
You can go even more authentic, and really bring out the flavors by adding Chipotle, Ground Ancho Chilies, a can of Fire Roasted Diced Green Chilies, Bell Pepper and an orange or tangerine.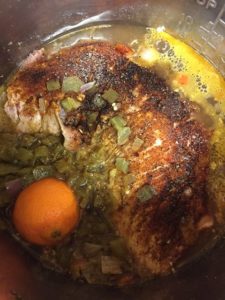 For the version in this picture, I used a Dr. Pepper instead of water/broth, and it was Fabulous! This recipe is very flexible and there really are a lot of options to flavor your carnitas.
Start by bringing out the roast and rinsing it off. Set the roast on a plate or a cutting board to rest. Turn the Instant Pot to saute and add a little bit of olive oil while it's warming up.
If using a sauce pouch, just put the roast in on Saute with the olive oil and brown it up a little on the sides for a few minutes. Add seasonings if you'd like, and then add the sauce pouch and a chopped onion and you're ready to go! Make sure that you add a little bit of water or broth so that it doesn't scorch on the bottom. Cook on manual high for 50-65 minutes, no trivet, with a NPR.
If you aren't using a pouch, add plenty of seasonings, to your roast, and brown up a few sides. Add in a chopped onion, and any chilies or citrus if using, and cook for about 55 minutes on Manual High pressure. I like mine to shred really easily, so I'll usually cook mine for 65 minutes. Always do a Natural Pressure Release (NPR) so that your meat has time to rest after cooking which will ensure it's doesn't toughen up.
When it comes out, its ready to shred! If using a citrus or cinnamon stick remove that, and then you can shred the roast right in the Instant Pot. I add in a can of drained Corn as its shredding up, and its ready for tacos, enchiladas, or tamales!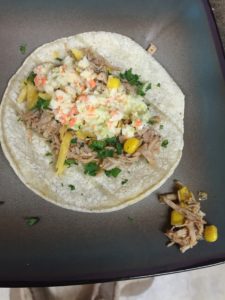 This recipe also freezes really well! I usually thaw mine with about a half cup of broth on Manual for 15 minutes. Here are what some of my leftovers looked like, which I used for Instant Pot Tamales.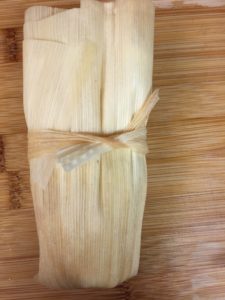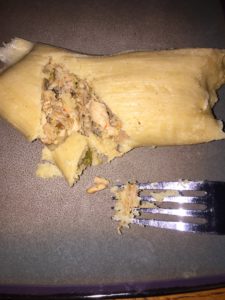 The carnitas really made these Tamales amazing!